Are spiritual quests a thing of the past? Not a bit of it. Here are memorialized certain high-points of a journey recently made by a friend of mine — I will call him 'Mark' — to the land of Brigham Young.
Part One: Mysteries of Salt Lake City
'Mark' was certainly in need of spiritual recharging at the beginning of his journey. Observe in this photo how intensely he is operating this gambling machine encountered in the Las Vegas Nevada airport:
His very first night in Salt Lake City suggested that strange new avenues would be opening up for him. Would he like what he discovered on them?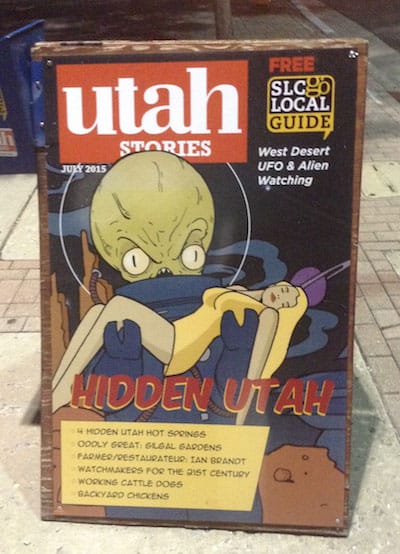 But the next day dawned hopefully as 'Mark' found himself in Temple Square, the seat of Mormondom on this planet.
Enriched but exhausted by all he encountered, 'Mark' had to pause a while in the Mormon Tabernacle to reflect and consider before continuing his journeys.
Fortunately, two helpful Mormon sisters were available to help him try to put things into perspective.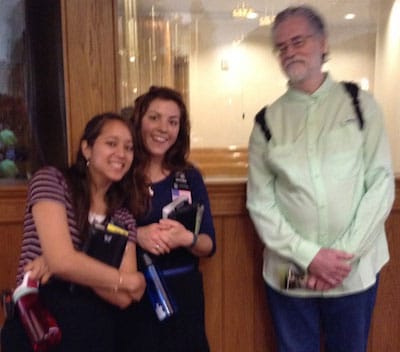 But the day's discoveries were not yet over. In the afternoon, 'Mark' visited the remarkable Gilgal Garden in Salt Lake City, the sculptures of which embody or evoke many a mystery. 'Mark' had learned about this strange place from the novel Inherited Murder by Mormon convert and mystery-writer Lee Martin-Anne Wingate, which opens (with a bloody murder) in this very spot.
Yet the day was still not over. In the evening, 'Mark' made it to Red Butte Garden, at the edge of Utah State University. From the monumental spirituality of Temple Square and the Gilgal sculptures, he had passed to simpler spirituality of pure nature (…organized into gardens…).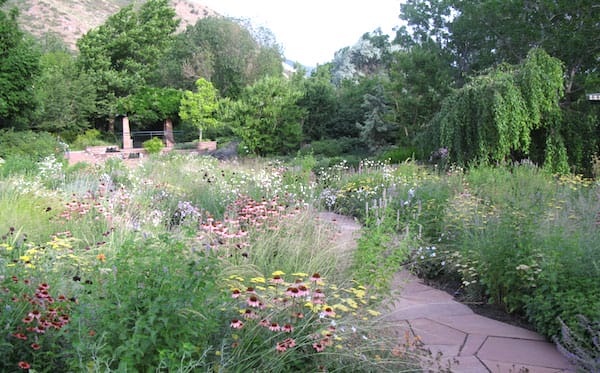 Mark's first day in Utah provided him with many an insight. He realized, however, that spiritual maturity required his going out from the comfort of human society and testing himself in the wilderness. And so the next day saw him on his way in search of desert paths…
For the second post in this series, see Mark in the Bee-Hive State Part 2: Approaching the Land of Stone and Sand.