Who or What is Behind the Name Mad Beppo?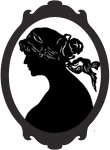 "Mad Beppo" is not my real name. It is a combination of part of my real name, plus the name of a character in a poem by a, well, just a terrific poet of a bygone age named Ella Wheeler Wilcox.
When I was an undergraduate, a friend brought to my attention one of her collections of verse, Poems of Passion. I immersed myself in this volume, which contained poetry of a kind I had never seen before.
Soon I became known on campus for my heartfelt renditions of my favorite poems from this collection. Among them was… "Beppo," which I give here in full:
Beppo
by Ella Wheeler Wilcox
Why art thou sad, my Beppo? But last eve,
Here at my feet, thy dear head on my breast,
I heard thee say thy heart would no more grieve
Or feel the olden ennui, and unrest.
What troubles thee? Am I not all thine own–
I, so long sought, so sighed for and so dear?
And do I not live but for thee alone?
"Thou hast seen Lippo, whom I loved last year!"
Well, what of that? Last year is naught to me–
'Tis swallowed in the ocean of the past.
Are thou not glad 'twas Lippo, and not thee,
Whose brief bright day in that great gulf was cast?
Thy day is all before thee. Let no cloud,
Here in the very morn of our delight,
Drift up from distant, foreign skies to shroud
Our sun of love whose radiance is so bright.
"Thou art not first"? Nay, and he who would be
Defeats his own heart's dearest purpose then.
No truer truth was ever told to thee–
Who has loved most, he best can love again.
If Lippo (and not he alone) has taught
The arts that please thee, wherefore art thou sad?
Since all my vast love-lore to thee is brought,
Look up and smile, my Beppo, and be glad.
Thanks to my performances of this poem, before long I acquired the nickname "Beppo" amongst my intimates.
In the years subsequent to these happy undergraduate days, I became a specialist in medieval studies and in French literature. I held forth for a longish time at a small liberal-arts school in North America until my ascent (in summer of 2016) into the ethereal ranks of the emeriti.
What's the Meaning of the Meerkat Logo?
A group of meerkats did me a signal service back in the 80s. Consequently, I honor them whenever I can.
Can You Explain the Avatar?
It is the head of a web-fictional character (the creation of Michael Pope) known only as the Professor, a teacher of Physics at Edge Wood University and a fighter against bad science and other forms of evil. Check him out at Scientific Method.